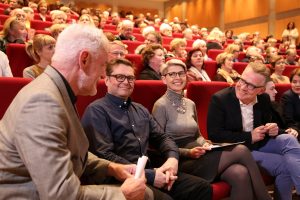 Thought – does it define man? – an open meeting held at DeCODE Genetics last Wednesday the 29th of March was a great success with over 560 attendees.
IIIM director Kristinn R. Thórisson was one of three lectures and held an errand on Understanding and Intelligence in Humans and Robots. The entire errand can be watched here.
Due to the extremely good attendance the lectures had to be broadcast in two additional halls at DeCODE genetics headquarters.