A valued colleague of ours, researcher & author Dr. Ben Goertzel, was recently interviewed by PhysOrg.com journalist Stuart Dambrot, discussing questions put forth by Goertzel at the Transhumanism Meets Design conference: (A) "How can we design a world (virtual or physical) so that it supports ongoing learning and growth and ethical behavior?" (B) "How can we design a mind so that it takes advantage of the affordances its world offers?""

You can jump right to the interview at PhysOrg.com titled "Dr. Ben Goertzel on Artificial General Intelligence, Transhumanism and Open Source".
About Ben Goertzel
Dr. Ben Goertzel is a prominent leader in the wave of advances in fields of artificial general intelligence. He is CEO of Biomind LLC, a company providing AI-supported analysis of biological data, as well as an open-sourced version of many of the company's software tools—aptly named OpenBiomind. He is an advisor to the Singularity Institute for Artificial Intelligence, and its former Director of Research.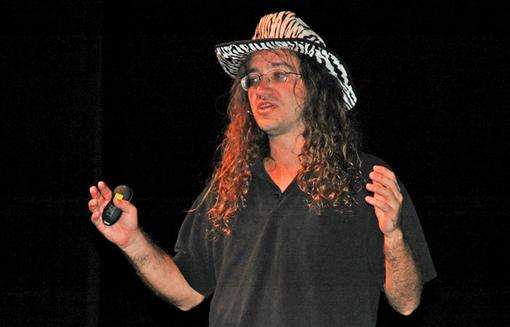 He leads
Novamente LLC
, a privately held software company that focuses on Artificial General Intelligence. Novamente developed and released the first versions of the now renowned open-source project & foundation (
OpenCog official website
or
Wikipedia article
).
You can find out more about Ben on his Official Website.