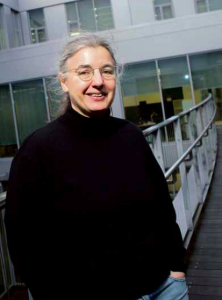 Threadneedle was featured today in Morgunblaðið (Morning Paper) with an interview with IIIM's Dr. Jacky Mallett – the scientist behind the software.
Threadneedle is a simulation framework developed to explore the behaviour of the banking system. It is based on a double entry book-keeping engine which reproduces the same monetary transactions used in modern banking. Threadneedle is the world's first 'atomic level' simulation of the banking and financial system, and is meant to help us understand how the underlying mechanisms of the monetary system influence the behaviour of the whole economy.
Dr. Mallett goes over what  initially led her to work on the simulation and how it could benefit regulators and economists of the future.