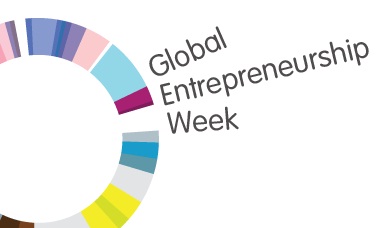 The 2011 Global Entrepreneurship Week or Alþjóðleg Athafnavika (in Icelandic) will be held from November 14-20 featuring week-long series of events around the country. IIIM is going to participate in collaboration with Reykjavík University.
WEDNESDAY, NOVEMBER 16
we will present few short talks about
Simulation and Artificial Intelligence Research at the Icelandic Institute for Intelligent Machines 
Time: 12:00 – 13:00. Place: Reykjavik University, V102
Robust Continuous Machine Learning by Dr. J. Deon Garrett, IIIM
Building Artificial Economies by Dr. Jacky Mallett, IIIM
Socially Intelligent Characters by Claudio Pedica, IIIM
We welcome you to visit us and hear our researchers present their projects and explain how collaboration with our partners contributes to better results.
IIIM is one of several participants in Global Entrepreneurship Week at Reykjavík University. Full schedule is available here.
From Global Entrepreneurship Week web site:
Global Entrepreneurship Week is the world's largest celebration of the innovators and job creators who launch startups that bring ideas to life, drive economic growth and expand human welfare.

During one week each November, GEW inspires people everywhere through local, national and global activities designed to help them explore their potential as self-starters and innovators. These activities, from large-scale competitions and events to intimate networking gatherings, connect participants to potential collaborators, mentors and even investors—introducing them to new possibilities and exciting opportunities.