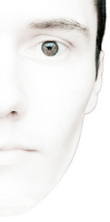 For most, the word AI can bring to mind scenes of a world where computers with humanlike intelligence control everything. Fortunately, the experts believe that there are limits to this potential. Dr. Kristinn R. Thorisson and Dr. John E. Laird's recent interview with Alexander Kruel helped dispel some concerns and misconceptions about AI that have existed since its beginning.
Topics covered everything from AI's potential threat to human existence to its contribution to scientific progress. To view the answers click  here.
Alexander Kruel is a self-proclaimed transhumanist and skeptic who is interested in science fiction, science, philosophy, math, programming, language, consciousness, and the nature of reality. He has been interviewing experts in the field of AI in order to raise and estimate the academic awareness and perception of risks posed by AI. A list of all interviews can be found here.