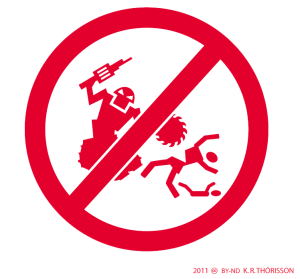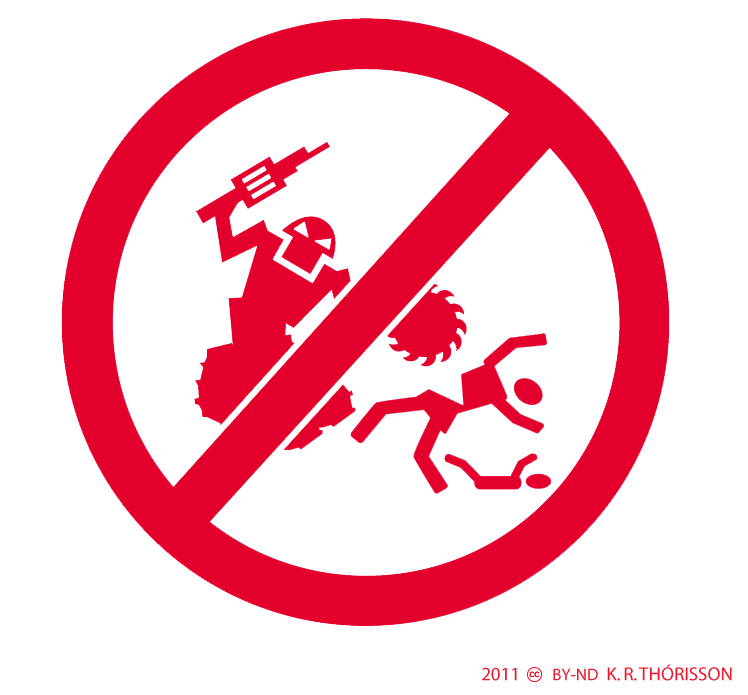 Reykjavik, Iceland August 31st, 2015 – The Icelandic Institute of Intelligent Machines (IIIM) has formulated the first research policy that repudiates development of technologies intended for military operations. The Ethics Policy for Peaceful R&D outlines founding principles for a strong stance against collaboration with any organization even partially funded by military in the last five years. The policy has been several years in the making and has the support of 100% of the Institute's employees and Board of Directors.
"It is only fitting that a research center in Iceland should field such a policy – a nation without a standing army and virtually no history of war in its 1100 years", says Kristinn R. Thórisson, Managing Director of IIIM. "Like any other technology," explains Kristinn, "AI can be abused at everyone's expense, escalating the dangers associated with tensions between groups, governments, and nations. Researchers stand at the threshold of new technology; they should actively participate by preventing the abuse of knowledge they produce. This is in essence what we are doing with our new policy." IIIM has launched this policy as a way to open channels of communication with other researchers and citizens in an effort to motivate action.
IIIM is a non-profit institute structured specifically to accelerate the rate of innovation by bridging academic research and industrial engineering needs through the exchange of ideas, people, projects, and intellectual property. For more information about the IIIM visit https://iiim.is or email (info@iiim.is).