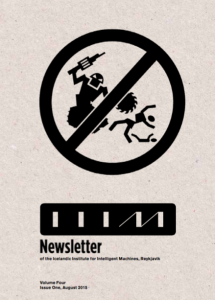 While computer technology has greatly enhanced our opportunities and means to communicate, it also has allowed anyone so inclined to spy, invade personal privacy, and violate human rights, with little effort in deep obscurity. The United States' Patriot Act gave government agencies of the US access to millions of private citizens' data under the pretense of national security. Uproar caused by its expiration in late May 2015, and subsequent reinstatement a few days later, as well as Edward Snowden's NSA whistleblowing, created a maelstorm of debate about how our information is collected and disseminated. IIIM's position at the crossroads of academia and industry left it in a unique position to choose: ethical refusal – to cause harm with its research, or status quo – to accept money without complaint.
IIIM's choice was the ethical one, and its new Ethics Policy for Peaceful R&D will bar any funding and collaborations whose results has the potential to harm citizens with the misuse of information "intended to (2a) cause bodily injury or severe emotional distress to any person, (2b) invade the personal privacy or violate the human rights of any person, as defined by the United Nations Declaration of Human Rights, (2c) be applied to unlawful activities, or (2d) commit or prepare for any act of violence or way."
IIIM Director Kristinn R. Thórisson clarifies the importance of this stance by discussing the potential harm that comes from international silence: "AI can be abused at everyone's expense, potentially shifting power and control in ways that could allow gangs and criminals to run rampant, increasing unequal distribution of wealth, and generally escalating the dangers associated with tensions between governments, groups and nations."
To read this article and IIIM's new Ethics Policy click here to download the latest newsletter.