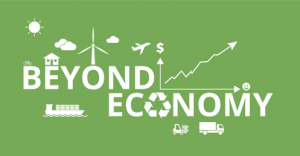 IIIM scientist Dr. Jacky Mallett will speak at a TED event this evening, the 23rd of March, about the economic system and her economic simulation – Threadneedle – focusing on a Construction loan experiment.
Dr. Mallett will be joined by speakers  Arnar Sigurdsson – one of the founders of Karolina Fund, Hlynur Þór Björnsson – industrial engineer, Gunnar Stefansson -professor of statistics at the University of Iceland  and Anna Helga Jónsdóttir – adjunct lecturer in statistics at the University of Iceland.
The current economic system, we are told, is failing. Looking at the underlying assumptions behind it will lead to the following questions: What do we ultimately value in our society and how? Having that in mind, how can we move towards valuing different things or, differently valuing the same things? Are these things changing their identity because of the value we attribute to them.
TEDxReykjavík is hosting the event at Prepp Restaurant, Rauðarárstíg 8. All the lectures wil be in English. See more information on the faceboook event. Note that there is a limited number of tickets for the event.