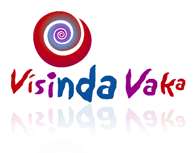 It is our pleasure to invite you to visit us during the annual Vísindavaka on September 27, 2013. This year's event, hosted by Rannís, will be held at Háskólabíó from 5 – 10 pm.
IIIM has been participating in this exciting event since 2010. This year we will have an interactive technology on site. One of our projects – LivingShadows – will be presented at our booth in Háskólabíó as an interactive display so that visitors can get a feel for the larger-scale setup of the project that we have at Reykjavík University. Visitors will also get the chance to meet the project's creators Hrafn Th. Thórisson and Gunnar Steinn Valgarðsson as well as students Páll Arinbjarnar and Katrín Elíasdóttir, who have been working on the project since last summer. They will be happy to answer any questions and explain the concepts behind LivingShadows.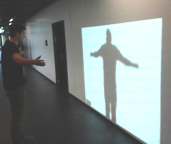 Besides the LivingShadows project, you will have an opportunity to learn about other projects we are currently working on at IIIM in the form of posters, demos and by speaking directly to researchers in the field.
For the schedule of attendees from IIIM and for more information about upcoming events and breaking news visit us on Facebook.
Researchers' Night is an annual event where the public can meet scientists who conduct research in various disciplines. The event is being held simultaneously across Europe in honor of European scientists.