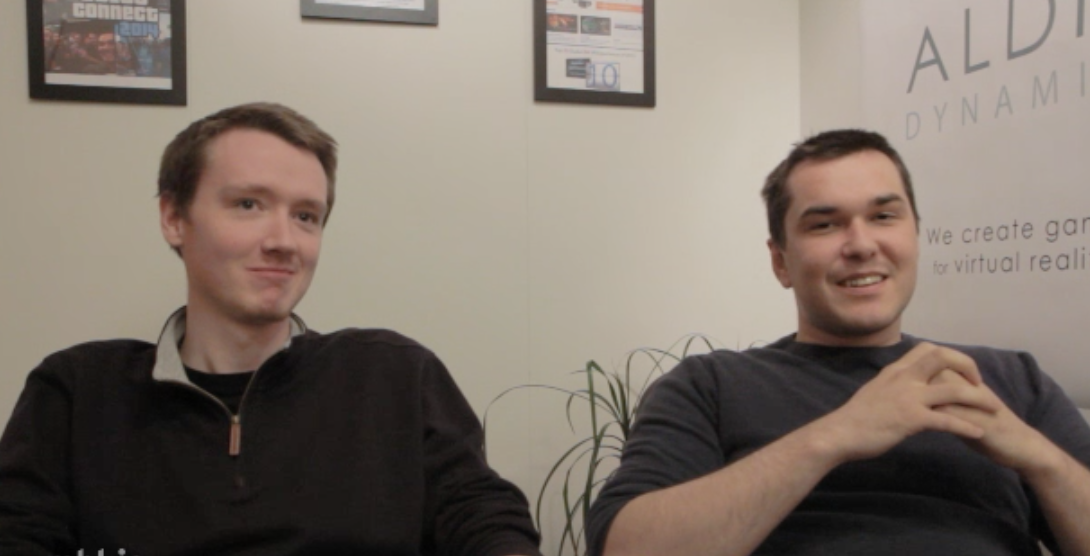 IIIM spin-off company Aldin Dynamics has been working in the field of virtual reality for over a year now, haven most recently announced that they are working on a game for Gear VR — a mobile head-mounted display that Samsung is creating in collaboration with Oculus VR, LLC.
Recently Aldin's founders, Hrafn Thorisson and Gunnar Valgardsson, were interviewed by the Icelandic medium Morgunbladid. The video interview can be watched here (in Icelandic), in which they discuss Aldin's progress so far.
Aldin's first commercial product, Asunder, remains one of the highest ranked games on Oculus Share — Oculus' official marketplace for VR software. Aldin's operation has grown from a two person team to four employees, and the company most recently established official collaboration with Oculus on developing content for the upcoming Gear VR mobile headset. Aldin is in the advance group of developers that have been preparing content for Gear VR and their product is slated to be among the first VR experiences for the device.

Watch the interview on Mbl.is
Consumer as well as investor interest in the VR industry has been growing extremely fast over the past year, with new manufacturers of headsets and peripherals joining the industry each month. Three major manufacturers are now preparing to launch top-quality consumer VR headsets; Sony has Project Morpheus slated for the PlayStation 4 gaming console, Oculus VR (a company recently acquired by Facebook) is developing their Rift headset for the PC platform, as well as Samsung's Gear VR for untethered mobile experiences. It's become clear that this emerging industry is set to become a large consumer market before long, and IIIM is delighted to see Aldin's growing presence in this new and exciting industry.