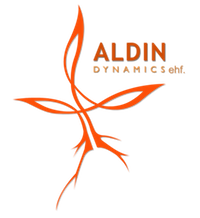 The Guardian published a feature article yesterday on virtual reality and the upcoming Oculus Rift VR headset. IIIM spin-off Aldin Dynamics is interviewed regarding their VR development and collaborative research with IIIM.
With the introduction of Oculus Rift, consumers finally have the chance to immerse themselves in virtual worlds on an entirely level that has been impossible to achieve with 2D computer monitors. 
But the real challenge for coders and designers is to learn the new language and conventions that virtual reality demands.
The Guardian article explores the different possibilities that the new technology creates and tries to foresee the many ways PC VR can be moved forward. One of the challenges that developers face is that the players behave differently when playing in virtual reality than when playing on a regular monitor.
"When you're inside a virtual world, as opposed to looking at it on a regular monitor, the urge to explore and inspect is really compelling." – Hrafn Thorri Thórisson, Aldin Dynamics
But just as developers are faced with new challenges, the opportunities that virtual reality offers the world is staggering. The article put forth the question of what new experiences technology like VR could offer the average home owner, for example.
If nothing else, a cheap HMD like Oculus Rift will allow more researchers to try out a greater range of serious implementations – just as the Wii Remote and Kinect camera have done with motion tracking. "Imagine VR for learning life-saving skills such as first aid, for example," says Thorisson. "That's something that the Icelandic Institute for Intelligent Machines has been exploring in collaboration with us."
It will be intriguing to see what developers will come up with in the near future. Aldin Dynamics is already planning their next project, having recently had a successful launch of their first commercial product for the Oculus Rift, Asunder: Earthbound, in November.